1. Installing proper alarms at proper places reduces nuisance alarms.
Ionization smoke alarms are less easily triggered by steam and dust making them ideal for installation close showers or workshops. Install alarms at least 3 meters from high-humidity areas. Photoelectric alarms are less sensitive to cooking vapors making them ideal for kitchen areas (within 6 meters of a cooking appliance).
2. Electronic "noise" may trigger nuisance alarms.
Install smoke alarms at least 30 cm from fluorescent lighting.
3. Building codes mandate direct-wired smoke alarms in new construction
The Ontario Building Code has required direct-wired smoke alarms to be installed in all new home construction since 1986. Any replacement alarms must not reduce the level of detection required at the time of construction of the residence.
4. Direct-wired smoke alarms should have a battery backup.
Otherwise, smoke alarms will not function in case of a power failure.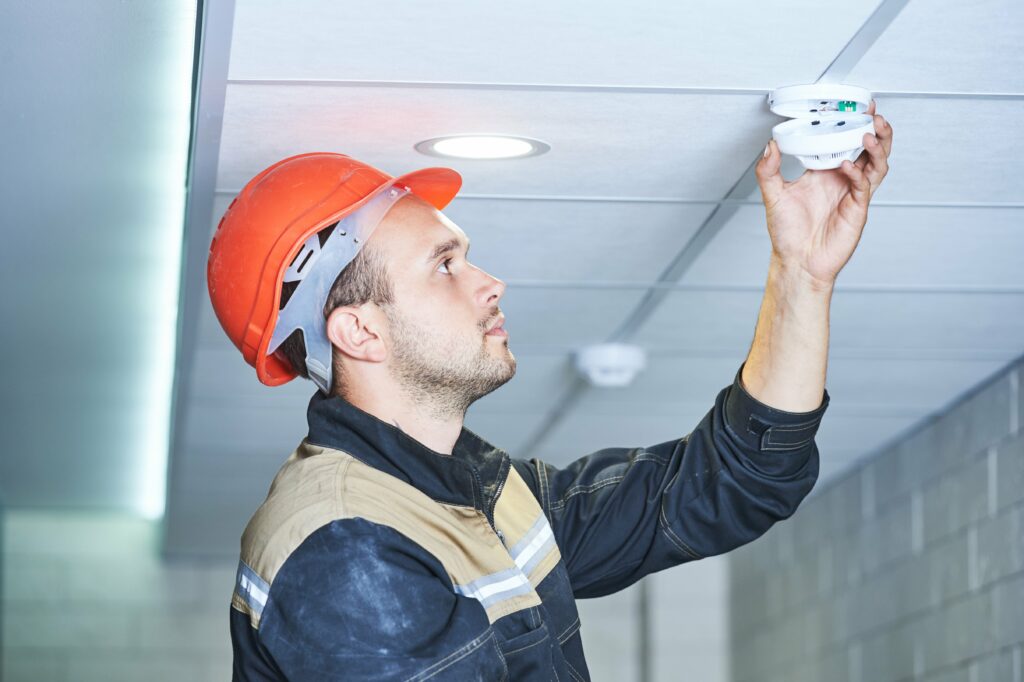 5. Proper installation is key to proper alarm function.
Always follow the manufacturer's instructions for installing, testing, and maintaining smoke alarms. Smoke and heat rise to the ceiling and spread horizontally. The ideal location for a smoke alarm is on the ceiling in the center of the room and at least 10 cm from any wall.
If wall mounting is necessary, use an inside wall. Place the alarm at least 10 cm below the ceiling, but no lower than 30.5 cm below the ceiling. This avoids the "dead air pocket" where the walls and ceiling meet. Be careful to avoid the "dead air pocket" when installing alarms on vaulted or sloped ceilings.
6. Cover smoke alarms when creating construction dust.
Contamination by drywall dust may invalidate an alarm's warranty.
7. Never paint or paper over smoke alarms.
Paint, stickers, or other decorations could keep the alarms from working.
Contact Aptico Supply today for expert advice and quality fire prevention products!