You've just washed your hands and swished them quickly under the hand dryer. Shaking your still wet hands, you're tempted to mutter "Hand dryers don't work. I may as well wipe my hands on my clothing."

Hold a minute! Before you swipe your hands on your jeans (and pick up germs on your wet hands), consider these tips for using hand dryers effectively.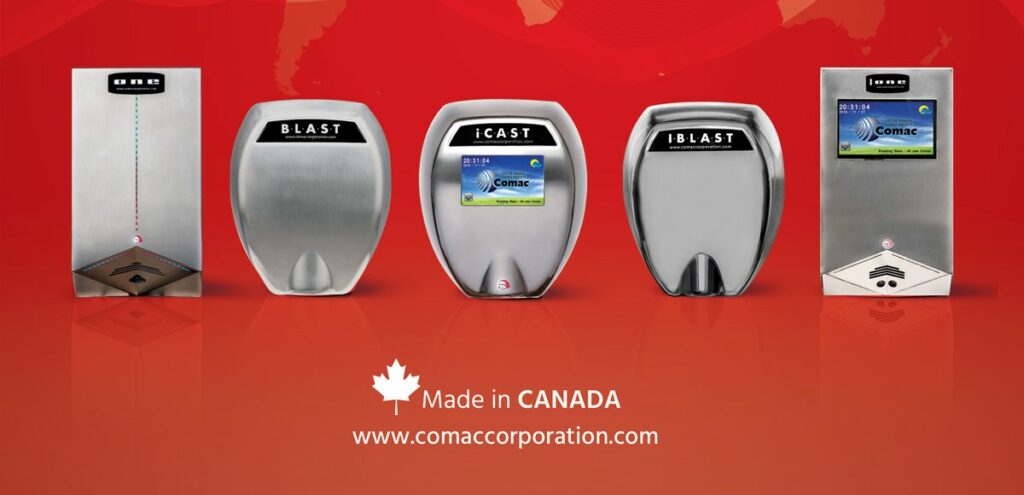 1. Get rid of as much extra water as possible.
Gently shake your hands in the sink to knock off the water. Starting with less water on your hands makes the drying process much quicker and more satisfactory.

2. Follow the directions on the dryer unit.
Each type of dryer has its own recommendations for the best experience. And most have simple use diagrams printed right on them.

3. Let gravity help you!
Angling your hands down and moving them through the air stream from wrist to fingers, allows gravity and the air to work together to roll the water off your hands.

4. Hit both sides.
Rotating your hands from palm to back and moving them several times through the air stream increases the drying efficiency.

5. Rub your hands together.
When most of the water is blown off, rubbing your hands together boosts evaporation of the remaining dampness.

6. Have patience!
Some dryers just take longer than others. Standard hot air dryers can take 47 seconds to achieve 90% dryness while high-speed dryers only take 10 seconds.

Not all dryers are created equal, but they will work for you if you work with them. Have patience and give them a hand!

Check out the full line of industrial Comac hand dryers in stock at Aptico!