Smoke Alarm FAQs
Research shows that house fires burn more quickly than they did 30 years ago. In 1970, a safe home escape time was 17 minutes. By 2005, the safe escape time had dropped to 3 minutes or less.
Smoke is the primary killer in a house fire. Proper smoke alarms can wake you in time to escape serious smoke inhalation. Check your smoke alarms today – don't gamble with your life!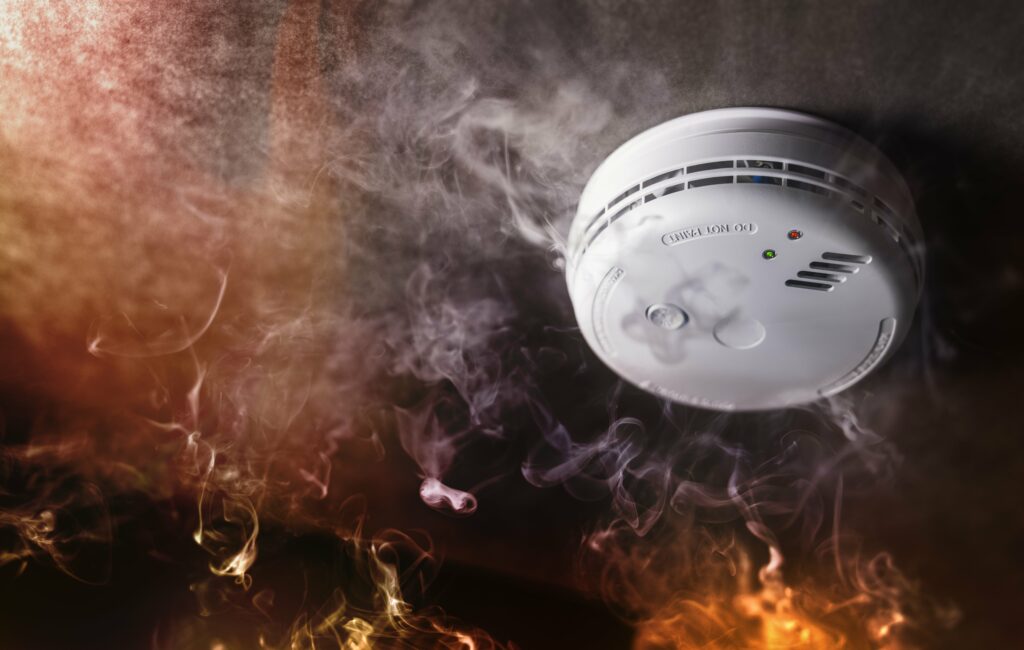 Q. What type of smoke alarm should I buy?
A. Be sure any alarm has been evaluated by the Underwriters Laboratories of Canada and carries the ULC mark. Ionization alarms are more sensitive to small particles produced by fast, flaming fires. Photoelectric alarms are more sensitive to large particles produced by slow, smoldering fires. Combination alarms provide both ionization and photoelectric detection. Most experts recommend installing combination alarms or both types of alarms in your home.
Q. How many smoke alarms does my home need?
A. An alarm should be installed in every bedroom, outside each sleeping area, and on every level of your home. Since March 2006, this has been law in Ontario. Also, install alarms near your kitchen and garage areas. Larger homes may require additional alarms to adequately protect you.
Q. How should I maintain my smoke alarms?
A. Experts recommend testing your smoke alarms each month by pushing the TEST button and yearly with smoke from a candle or incense burner. Install new batteries at least once a year or whenever the low-battery "chirp" sounds. Be sure to follow the manufacturer's battery recommendations to ensure proper function. Smoke alarms should be replaced at least every 10 years.
Contact Aptico Supply today for expert advice and quality fire prevention products!