As a loyal Rolan customer, you may wonder "Why a new company? Why a different name? What can Aptico do for me?"
Rolan, Inc. will continue to serve central Ontario with the premium electric motor services you've come to rely on. Consultation, design, installation, service, and repair.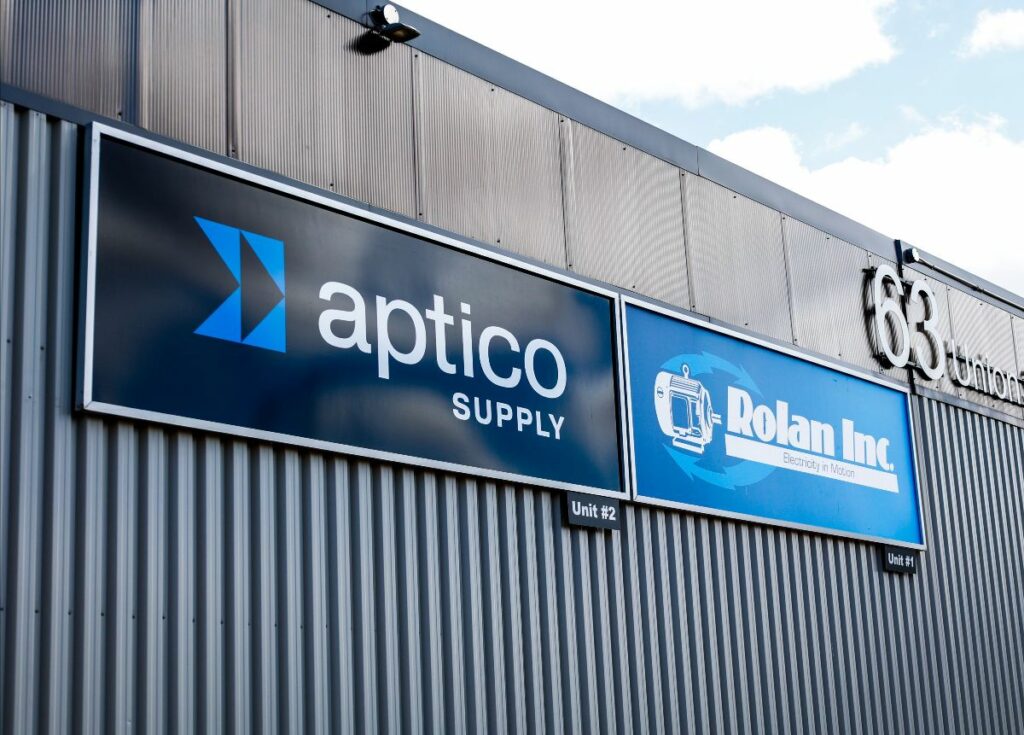 To better meet your supply needs, we've taken the professional know-how we've honed at Rolan and created Aptico, your one-stop shop for electrical and industrial supplies.

Whether you are a small shop owner, electrical contractor, farmer, or industrial powerhouse, Aptico is your partner for achieving a robust supply chain.

Get what you need when you need it. And we deliver, too. Right to your door.